Tastes that inspire a legacy of perfection,
dedication and gastronomy
Kaiseki cuisine is the gastronomic highlight of your journey
with its culmination of skills and dedication
using the best local sourced ingredients.
Its origins dating back to centuries to the Zen Buddhism and the royal courts of ancient Japan Kaiseki, is a meticulously prepared and exquisitely served multi-course meal that showcases the chefs' prowess and capability to put the beauty and the flavor of the local and seasonal ingredients into dishes. Kaiseki is the embodiment of "Omotenashi", which means wholehearted hospitality.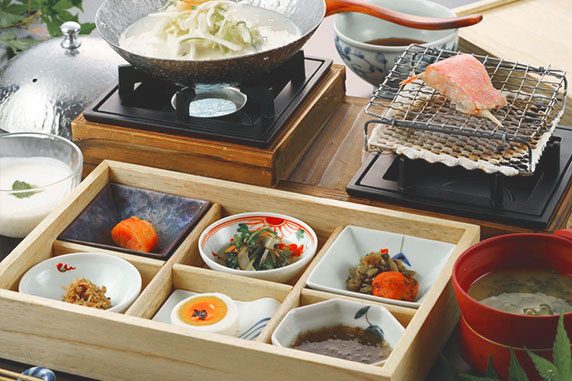 Seasonal tastes
As the leaves turn and the landscape changes so do our menu's reflecting the
seasonal flavours, colours and traditions.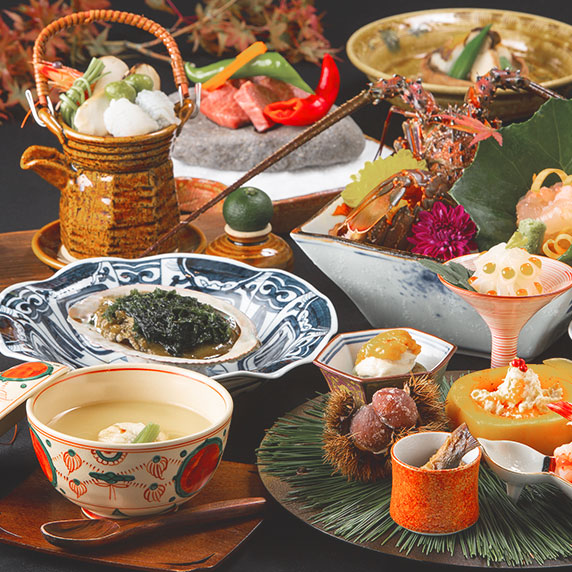 Chefs story
With a wealth of experience, our chef and his team at Sonmonsha hospitality
artistically create dishes that reflect the seasonal delicacies of the region and
showcase the most excellent elements of Japanese cuisine and ingredients.
Special dietary requirements
At Soumonsha Hospitality, we take great delight in ensuring that even those with special dietary requirements or religious beliefs can have pleasantness in dining experience. Please inform us about your special considerations when making a booking in advance so that our dedicated team can respond to your needs.